Managing cash flow: procurement
NatWest Business Builder: Cost structure
19th Aug 2021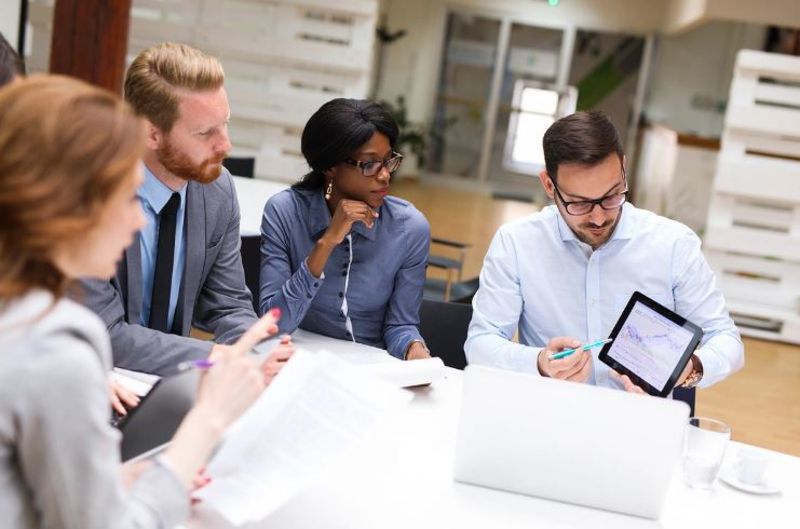 It's all too easy for SMEs to forget about the importance of a solid procurement process, but improving supplier performance and easing admin-heavy tasks can go a long way towards cutting costs.
SMEs have seen substantial hikes in labour, utilities, rent and fuel costs over the last 12 months, putting pressure on their cash flow and distracting senior decision-makers from focusing on growth strategies, including developing new products or marketing.
Cutting these costs will clearly improve the health of their cash balances and boost margins. One area, which can be overlooked in an SME, is making efficiencies in procurement – controlling spend and improving supplier performance and management in a range of purchases from raw materials to energy use and even stationery.
Protect profits
"Now is a testing time for business as global supply chains are buffered by more protectionism and tariffs," says Malcolm Harrison, chief executive of the Chartered Institute of Procurement & Supply. "Small- and medium-sized businesses may be more vulnerable than some to the winds of change so will need to protect their enterprises and get the most out of their spend whilst protecting their precious bottom line."
There are a number of procurement processes SMEs can take to make these necessary savings both in direct spend – such as a construction firm buying steel for a project – or indirect spend which refers to items such as IT equipment, office furniture, facilities management and marketing.
Harrison suggests the first step is to perform a supply chain audit to limit a firm's exposure to currency fluctuations or other unexpected events, which could impact on the smooth delivery of goods and services. "If you have a complete picture of your suppliers then you can identify any critical supply situations, such as sole suppliers for certain products, and take action," he says.
"Using multiple sourcing strategies is important. Having more than one supplier for crucial products can protect you from disruption and make you react quicker to surprise increases in demand. Though SMEs may feel they can ill afford to do such research, they can ill afford a supply interruption that could bring down their whole operation."
Transparency
He encourages SMEs to also have greater transparency around spend. "If everyone in a small team has the opportunity to buy, how will you know how much the business has spent? You need to have an appropriate recording and sign-off procedure so a senior manager signs for all critical purchases and you can report on spend on a regular basis," he says.
"Getting the best deal from suppliers is also difficult if your purchase is relatively small. Common items such as stationery and IT equipment could be a lot cheaper if you buy as a consortium of SMEs. Partnering up with local businesses (while protecting any confidential data in your own business) could give competitive edge."
"Small- and medium-sized businesses may be more vulnerable than some to the winds of change so will need to protect their enterprises and get the most out of their spend whilst protecting their precious bottom line"
Malcolm Harrison, chief executive, Chartered Institute of Procurement & Supply
SMEs can also look for third-party partners. Ian Bolger, vice president of procurement consultancy Efficio, says it is increasingly working with smaller firms. "Companies are worried about exporting and rising importing costs. They are seeing their cost bases increase and realise that procurement can be a way of mitigating that," he says.
"We go in and carry out a two- to three-week audit. We then help SMEs with the market research of alternative suppliers, including from new, low-cost territories, and improving the understanding and visibility over their spend. We can negotiate new and better terms with existing suppliers by benchmarking the market rates."
Outsourcing
Procuright is also seeing more demand from SMEs outsourcing the procurement function. "SMEs often suffer from a lack of time or experience when securing the best deals from suppliers," says managing director Gemma Howard-Sandy. "Suppliers are notorious for not always comparing apples with apples when it comes to presenting their products and services, which inevitably causes problems when trying to compare costs and terms.
"We find the main areas of category spend within indirect procurement that have become increasingly popular for outsourcing include, energy, carbon and energy management and reduction, insurance, IT and telecoms solutions, office and business supplies, logistics and deliveries, waste disposal and water services."
She claims it provides many benefits for SMEs. "Having stronger procurement processes can reduce and control costs such as maverick spending, free up internal resources and increase efficiency for time-consuming functions," she states.
E-procurement
The use of software – including so-called e-procurement – is another option. It can ensure buyers purchase from approved suppliers, set permissions to ensure spend compliance, compare suppliers in e-auctions and can provide more real-time visibility and data on supplier performance.
Wax Digital runs software called web3, which it says automates the procurement process. "We digitise existing processes that are manual and paper-based," explains Daniel Ball, director. "We believe it brings consistency, efficiency and control."
Ball believes procurement should become a necessary department and function in an SME when it reaches a £50m turnover or has 100 supplier contracts.
Ian Bolger, however, says it is not that clear-cut. "Even in a business of 1,000 people you might have one or two focused on procurement. But they will be reactive rather than proactively looking at spend," he says.
"I recently told one boss of a £100m turnover firm, who had two procurement staff managing £80m worth of spend, that a 5% cost reduction in purchasing costs would boost his profits by four times. He was sales and forward-strategy focused and hadn't realised how important procurement could be."
Direct purchasing
It is certainly of importance at Creative Nature Superfoods, which sources ingredients from overseas, including New Zealand. "We don't work with consultants as we want to cut costs as much as possible. We buy direct from farmers and growers around the world and also buy through ingredients wholesalers based in the UK and Europe," says Matthew Ford, operations manager.
"When starting out, it's best to use a wholesaler as they buy in large quantities from source, so can offer much better pricing than you would get if going direct. The benefits as you grow of buying direct from the farmers and growers are improved relationships, better knowledge of how the product is grown and how the farmers are treated, and more control over supply chain."
A focus on indirect spend can also make a huge difference. Michelle Wright, chief executive of Cause4, recently undertook a cost management exercise. "It took over a year to complete, reviewing everything from stationery and utilities," she explains. "I thought we were incredibly cost-conscious, but we obviously hadn't been as we reduced costs against turnover by 7%. Our stationery bill fell by £1,000 a year."
The review included getting three rather than one quote for utility contracts, diarising when service contracts were coming to an end to avoid higher tariffs and getting recommendations from other SMEs for buying cheaper stationery products.
"When you say cost review at an SME people get frightened as they think it means job losses. But it can mean the opposite, reducing costs and freeing up cash for investment," she says.
Five benefits to strong procurement processes
Reduced costs
Better spend visibility
Deeper analysis of suppliers and ability to source new, more innovative partners
Improved payment terms
Reduced supplier risk
Further Reading
We have a thriving and diverse community of thousands of entrepreneurs from multiple sectors, backgrounds and skill sets helping you to connect with the right people at the right time. No matter whether you're looking to upskill, get feedback, engage with new people or simply observe, there's something for everyone.
'Want to learn more? Register for NatWest Business Builder to view all of their business development tools. Click HERE'