Shop Window Design: Key Retailer Considerations
BDH Tulford
2nd Nov 2021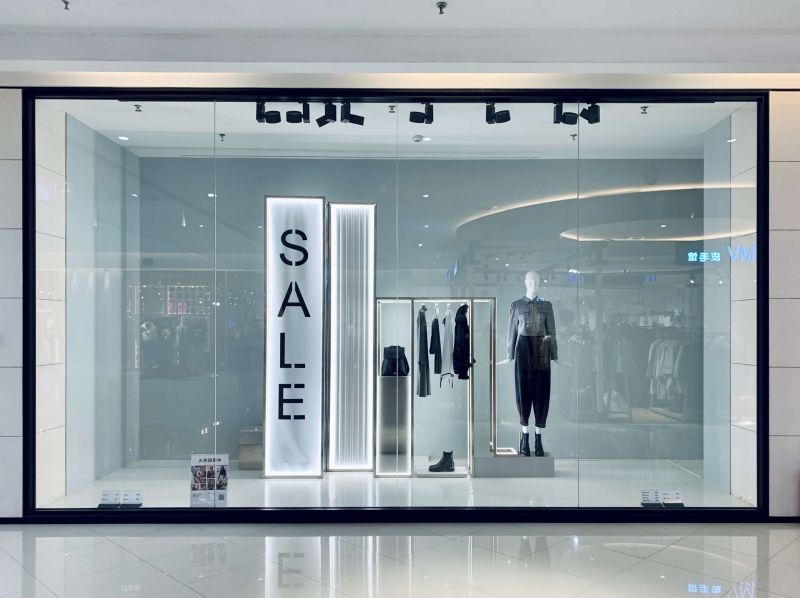 Shop window displays have never been so vital for long-range visibility and drawing customers into stores. With internet shopping and the oft-reported death of the high street, it's essential to entice new customers over the threshold while encouraging previous customers to return. An attractive shop window design is key to achieving those goals so we've put together some pointers to help you get it right first time.
Shop Window Design: The Essentials
The first things to consider for a shop window design are its objectives and the message you want to convey.
Are you trying to attract attention generally or to draw people to a specific event, such as a sale or new product launch? With that in mind, consider what could draw attention. What would stand out on your street?
For a sale consider using banners, bunting or self-adhesive window stickers to quickly update your windows. Use colours that passersby will associate with a sale, such as eye-catching red lettering or price tag detailing to reinforce the message. For a new product, consider making it the hero item at the centre of your window
Above all, remember that your message must be cohesive. Tell people what you want them to know and keep it on brand. The concept should include brand colours, typography and messaging so that it's consistent with your in-store experience.
Spatial Awareness
Planning the space available is essential to the success of your display. You don't have to put everything in the window just because you have a large space!
Window displays that are busy and interesting can be good, but it's important to avoid clutter because the eye won't be drawn to any particular element. Experiment with minimalist designs that highlight a few key pieces, props and printed materials. This can look both attractive and be attention-grabbing.
Alternatively, consider implementing a theme, colour palette or category (kitchenware, books or clothes) to keep everything cohesive and inspire your customers.
Don't just think of the width of the space either; work with the depth, too. Posters or printed fabric or logos don't have to go at the back but can stick on windows or plinths, or even be suspended mid-display to create a layered scene.
The same goes for height. The use of lighting, suspension and different display products can be really effective. Just remember that any key products should be the focal point of the window display – ideally at eye level.
Don't forget that shop windows make great canvases, too. Printed vinyl and decals can be used to form themed borders and incorporate logos or branding. They can even be part of the narrative with stickers of graphics, animals or landscapes to set the scene.
Seasonal Window Displays
Retailers of any size can really go to town for seasonal events such as Easter, Christmas and Halloween. They don't call it window dressing for nothing!
Small or indie shops can use bespoke design solutions and decorations to engage the public and steer their attention to their own products.
Larger outlets, on the other hand, can be more conceptual and tell a story with their window displays. Think Hamleys, Liberty or Fortnum & Mason. Using a selection of the varied products sold within the store and carefully chosen props and printed material or signs, you can design a one-off and quirky shop window that tells a story. Displays can be targeted, themed and stop potential customers in their tracks.

Types Of Window Display
There are several common types of window display to consider, including:
Open-Backed Shop Window Displays
These have become popular in recent years. The window is fronted by the usual glass but there's no solid wall at the back of the display. This allows passersby to see through the shop window design and right into the shop, giving a modern and inclusive feel.
Closed-Back Shop Window Displays
These are fully shut off with a wall or screen at the back of the display. They can be useful where the window is in front of an unattractive space or when a backdrop is required.
Semi-Closed Shop Window Displays
These, obviously sit between the two above, giving passing traffic a glimpse inside the store, enticing them to enter and find out more.
Elevated Window Displays
With these displays, items are positioned above ground level. They can be open, semi-closed or fully closed. Different elevations can help you play with the space and incorporate eye-catching elements.
Of course, you can combine open-backed with elevated, or even opt for semi-closed back.
Shop Window Display Materials
Well-placed props and furniture can really make for a great shop window and drive footfall. Many generic items can be sourced online but we can produce bespoke items for your brand!
Not sure where to start? Here are few suggestions:
Mannequins: Display clothing, accessories and create a tableau

Window decals: Printed text, graphics or QR codes that can be attached to the windows

Posters and artwork: Draw the eye, share a message or inspire viewers

Furniture: Display stands, shelving, platforms and plinths allow you to showcase key items

Tech: TVs, screens and neon signs can be used to add movement

Banners, bunting and signs: Make use of the space and add a splash of colour

Lighting: Add to the atmosphere and enhance the display after dark

Printed fabric: Add texture, colour and designs to your display

3D-printed giant props: Use 3D printing to create giant products and eye-catching items
Shop Window Sustainability
There are no hard and fast rules about how often to change shop window designs. It can depend on the time of year, the size of the shop or budget you have available. It could be every few weeks, twice a year or seasonally. It really depends on your needs or objectives.
In fact, signs with writing or imagery, say for Christmas, Easter or Halloween, can be reused, repurposed or recycled every year or every few years. Just ensure they're stored somewhere safe and dry.
And remember, we can also source sustainable and recyclable materials to produce your window displays, so you can be sure your displays have minimal impact on the environment.
Get in touch
Not only can our graphic designers help you to create show-stopping shop windows, but we can manufacture bespoke items and deliver to your door. To find out more about our expertise and experience, give us a call on 01603 620780.
View this original article and other news from BDH Tulford here