What Is An Apprenticeship?
Swarm
16th Aug 2021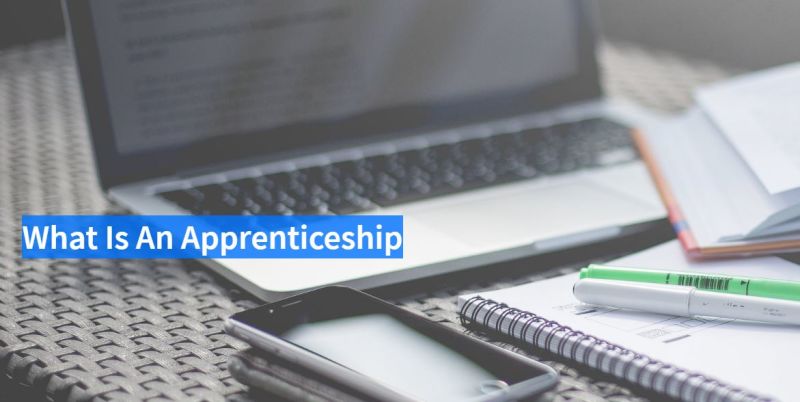 What is an Apprenticeship?
Apprenticeships are for ambitious people of all ages who want to earn while they learn, gaining real skills and knowledge. They offer employers the opportunity to strengthen and diversify their workforce providing a future talent pipeline tailored to business needs.
An apprenticeship is first and foremost a job and comes with substantial training and the development of transferable skills, which is beneficial to the employer and the employee. Most of the training is on-the-job working with a mentor, to learn job specific skills in the workplace. Off-the-job training will depend on the occupational area, the training organisation and the requirements and wishes of the employer.
Apprenticeships are available in 1500 occupations across 170 industries to businesses of all sizes, lasting between 12 months and five years.
THE VALUE AN APPRENTICE CAN BRING
Apprentices bring enthusiasm and a fresh perspective, so it's no surprise that 89% of employers say they make their business more productive. With the expansion of higher and degree apprenticeships businesses can now access the higher-level technical skills vital to business performance and growth.
Apprenticeships also bring opportunity; to attract new talent, offer progression and develop a motivated, skilled and qualified workforce. They can also help lower recruitment costs, 75% of apprentice employers have found this to be the case and 80% say that apprenticeships will play a bigger part in their future recruitment plans.
The Details
Apprentices are aged 16 or over and combine real employment with studying for a work-based qualification - from GCSEs or equivalent up to degree level.
Apprentices can be new or current employees but they must usually work for at least 30 paid hours a week and must work more than 16.
You must pay your apprentice for time spent training or studying for a relevant qualification, whether while at work or at a college or training organisation.
You must offer apprentices the same conditions as other employees working at similar grades or in similar roles. This includes:
paid holidays
sick pay
any benefits you offer, eg childcare voucher schemes
any support you offer, eg coaching or mentoring
You must pay the apprentice at least the minimum wage during their placement which currently is £3:90 per hour however we always recommend at least the national minimum wage for their age.
Click below to find out about funding towards your apprentice training costs