30 under 30 - Jamie Minors Managing Director of Minors & Brady
Norfolk and Waveney's 30 under 30 Jamie Minors discusses Minor & Brady's journey.
13th Aug 2021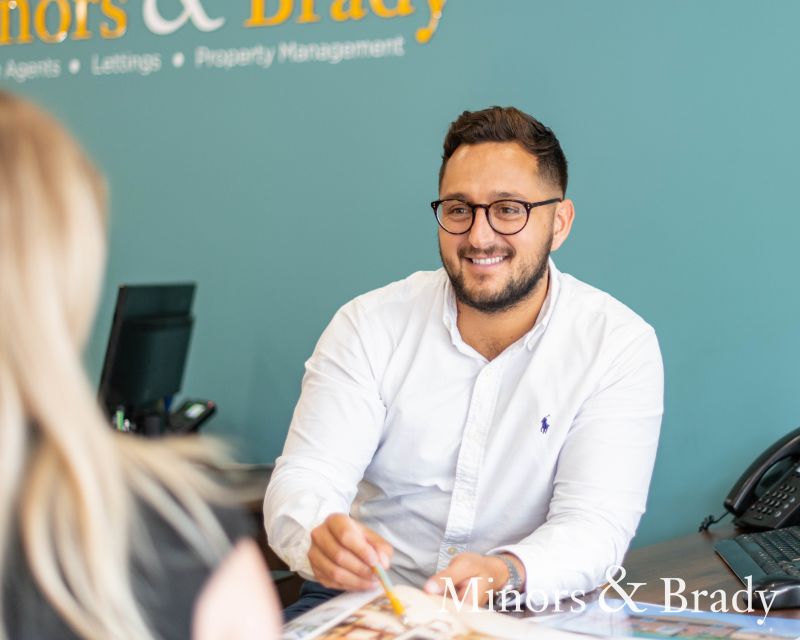 Why and how did you set up your business?
I worked as an estate agent, managing branches for another firm, and I felt there was a better way to provide the best customer service to people who wanted to move homes. As I didn't have the full power to make all the changes I felt necessary, I saw setting up was the only way possible to create the new face of estate agency in Norfolk and Suffolk. I re-mortgaged my house to raise funds, found a premises that suited, did a lot of cash flow forecast predictions and rolled the dice! Luckily it's worked out well hey. I joined forces with Alex Brady around 7 months after I set up, as I needed some help to push things the way I wanted to, and he was also looking to go alone. I wanted to create something personable, with value, that did things properly, but also made profit!
What makes your business unique?
As above, we provide people with a personal moving experience. We hire real people, with real personalities who care about a client's move. Our team are what sets us apart, as we have weekly training for staff, lots of work events/dos, team togetherness excercises and fantastic promotion opportunities from within. We promoted 7 people internally last year, showing our commitment to our people. They in turn, provide their commitment to a seller or buyer, which makes our service so fantastic. We have over a thousand 5 star google reviews, and our Wroxham office is one of the most reviewed estate agency branches on Google in the whole country!
What are your business goals for the future?
Our visions are to expand, but only once we find the right people. We currently have 5 branches, but we aim to push to 10 within the next few years. We will only go to areas we know, we have a love for and where we feel we can genuinely add a great service to buyers and sellers locally. Longer term, we have no intention to ever sell, and we'd love to bring people through our business to become partners within. This is our ethos, look after our own and they will look after us.
https://www.minorsandbrady.co.uk/