9 strategies for rapid business growth
Mark Williams Action Coach
27th May 2021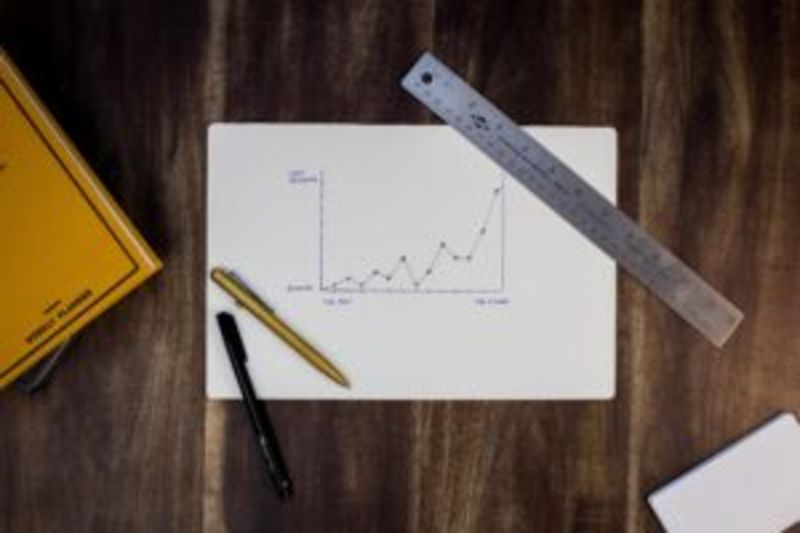 We all want new customers right? Well, here's our guide on how to rapidly increase your business growth through 9 highly effective, proven steps. This will assist you in generating new leads and successfully converting prospects into paying customers, therefore building momentum behind your business growth. Good luck and let us know how you get on.
Build A Loyalty Ladder To Create "Raving Fans"
Loyal customers are ideal customers. These are the people who sometimes refer others to your business, which makes them especially valuable because they serve as a free form of advertisement. These are "raving fans" and they are a golden asset, and tremendous source of new customers. Read our blog on how to make your customers love you.
If a business makes a concerted effort to identify their loyal customers and earn their highest praises, they will almost certainly become cheerleaders for your business. This is an investment that pays off many times over, and it costs much less than traditional forms of marketing.
For a company to rise to this level of appeal, they must make an intentional, targeted effort to personalise each transaction and aspect of the customer relationship. Your investment in these special services should be calculated based upon the value of the business that raving fans bring to the company. Put another way, customer service is transformed so that it becomes an incentive and rewards programme tailored to individual clients. When other potential raving fans witness this kind of VIP treatment, they will similarly become inspired to tell others about the business in order to enjoy the exclusive benefits of this preferred customer relationship.
*Top Tip: Turn your local customers into raving fans! Birthday presents, surprise gifts aligned with times of the year – tell your customers you LOVE working with them on valentines day, celebrate International Women's Day with your female customers, send Christmas presents….
Create A Referral Programme
Designing a referral programme that rewards customers for bringing others into the customer base follows on from our first point about building 'raving fans'.
Referral rewards can be in the form of discounts, gifts, invitations to special events, or exclusive "closed door" sales events. A closed door sales event can have a particularly strong appeal with customers who desire a feeling of exclusivity.
A referral programme can borrow ideas and schemes from the raving fan concept, but it will be executed in a simpler and more general fashion. Many customers have friends, co-workers, and family members who require the same products and services, so referrals are a natural method of growing your customer base. By using existing customers as a resource for community outreach, you can easily turn one customer into five to build on your business growth.
*Top Tip: Offer your customers a discount code to share with their friends AND use themselves. Bloom & Wild have done this very effectively in the past where they have offered their customers a £10 voucher for referring a friend (who also gets a £10 discount).
Weed Out Bad Clients And Cater To The Best
Contrary to popular belief, it is sometimes advantageous to lose customers, especially if the business owner deliberately orchestrates the loss.
By prioritising the kinds of customers a business prefers to have, it makes it possible to eliminate those who create unnecessary headaches and detract from your overall bottom line. This allows you to better serve other, more valuable customers. Furthermore, it also allows a company to focus on attracting the kinds of desirable customers that contribute to most of their profits.
Shedding those who are a liability – the 5-10% of people who can never be satisfied – is actually a net positive in the long run. Identify who the best customers are by applying the "80-20" rule. This principle states that 80% of a company's business comes from 20% of its customers. Treat those 20% of customers particularly well, and invest extra energy in satisfying their needs while extending service above and beyond the call of duty. They form the core of the business' customer base, and by appealing to them it is possible to create more customers who are similarly lucrative.
As the saying goes, birds of a feather flock together. The needs of the best customers will always be the same as the needs of the best potential customers the organisation is trying to attract. Learn to cater to those needs and those kinds of clients, and you'll watch your bottom line swell in size.
*Top tip: It can be hard to get your head around eliminating customers when they are paying you. Keep in mind the extra time these customers take up which you could be putting to good use in creating an even better service to your higher value customers.
Create Strategic Alliances
By partnering with other businesses with which there is a common customer demographic but no actual direct competition, a company can expand its customer base and rapidly grow quickly and easily. Customers who trust other businesses and have proven their loyalty to them will be inclined to follow their recommendations or perceived endorsements of an alliance partner.
Locate businesses that share the same philosophy, style, and corporate culture as your own. By creating good alliances, it is possible to come up with all sorts of creative campaigns to increase both business' customer bases. Alliances are a form of networking that share the common goal of growing each other's customer base, because two heads are often better than one.
*Top tip: Start with referrals to each other, promote each other to your database and ask your alliance to ghost write the copy for your email to save you time and ensure they are happy. Offer to do the same for your copy too. Share each other's businesses on social media and perhaps even write a blog for each other. All easy steps you could take in the early days of your partnership.
Train And Support Your Staff
Employees feel valued when business owners invest in them to help them further their futures and enhance their careers and skills. As a result, they develop a sense of ownership and responsibility that can boost a business's customer base dramatically. Read our blog on 6 ways to make great people love working for you here!
Employees come in contact with people every day, both inside the place of business and elsewhere. Anybody who walks through your doors is a potential customer, but it takes a certain level of professional skill to convert them into a raving fan. Alternatively, an employee might attend a church or school, where there are dozens of potential customers. By helping that employee learn the skills needed to promote your business to those people, it is possible to capture the people that have not heard of you previously.
Employees often profit from attending sales or marketing workshops, for instance. Representatives for major wineries often travel to Europe to learn more about wines, at the company's expense. Hair salons send stylists to conventions to learn new tricks of the trade. Construction companies send carpenters and electricians to night school to get advanced certifications. These investments all pay off when those employees return and land lucrative new accounts, do a better job, or are able to charge customers a higher rate for more specialised service.
*Top tip: Invest in those who are already within the business, and it will pay off by bringing in new customers from outside the business, which will in turn aid your business growth.
Improve Your Conversion Rate From Leads To Customers
Keeping tabs on leads or sending contacts costly mailings can be a drain, not an asset. As leads and contacts are made, they need to be converted as soon as possible into customers. Otherwise, they can simply become a nuisance and a labour-intensive list of names.
Once someone becomes a "lukewarm lead", it is important to warm them up so that they become a hot prospect and then a loyal customer. When someone walks into a party and doesn't know anyone, they are inclined to turn around and leave. But a good host or hostess knows how to spot them, introduce them, show them around, and help them enjoy themselves. The same holds true for businesses that are converting strangers into loyal customers. Conversion requires getting to know the person, understanding their wants and needs, and then fulfilling those needs in a way that is mutually beneficial for both parties involved.
*Top Tip: Be helpful! Offering free advice and support is always a great way to warm up prospects and show the value you can add. Show them you care and don't force a sales pitch. Sales isn't about pushing your product or service to people who don't want or need it. It's about finding people who need what you do, and finding how you can help solve their problems!
Convert A Single Customer Into A Multiple Customer
One of the easiest ways to rapidly grow your business and increase your number of customers is to concentrate on those already in your database (we've spoken about this enough times in this article). This kind of conversion is often just as lucrative – but far less expensive – than trying to drum up business from cold-calling complete strangers.
For example, by up-selling or cross-selling different goods and services, profits can very easily be increased with little effort. Sell a customer a premium version of the standard item they are already buying, and it turns a mediocre customer into a top-tier one. Introduce them to other products in the lineup, or convince them to purchase other services, and it is just as good as landing a new customer.
*Top Tip: Get you know your customer's needs. This will help in your up-sell as you don't want to try and sell them something they have no use for.
Follow Up
Once a business manages to recruit customers, it is important to maintain consistency through on-going marketing campaigns that strengthen the relationship, expand upon it, and further respond to the wants and needs of those customers. The investments required to find, identify, and attract new customers are much greater than the energy and effort required to retain an existing customer who will reward the business with loyalty, referrals, and greater profits over multiple transactions.
Neglecting to follow through and preserve "top-of-the-mind awareness" is a common mistake made by business owners, and it can prove to be costly. Even the largest and most recognised brands in the world continue to run successful advertising campaigns designed to keep existing customers and add new ones to their database.
*Top tip: Email marketing is a great way to follow up with your customers. Providing regular helpful content in their inbox regularly will remind them of you when they are ready to buy again.
Test And Measure
At the final stage of the game, testing and measuring takes on a hugely significant role. Just as tests and measurements helped to identify successful marketing tactics, they also help to provide a quantifiable snapshot of results. Here are 5 main areas of the business which should be explored and monitored:
The number of leads generated.
The conversion rate that shows what percentage of leads converted into actual buying customers.
The number of transactions completed by each of those new customers.
The average cost of each sales transaction.
The profit margins generated.
It is also really valuable to ask leads how and where they were contacted. This data is needed in order to identify and weed-out ineffective lead-generating strategies.
Once you have worked out what seems to be working make sure you focus on those winning initiatives. Recognising this success is vital so you can replicate this process again and again.
It's also worth remembering that campaigns work in different periods of time. What didn't work this year might work next year or during another cycle of the market or sales season.
*Top tip: Make sure you hold on to ideas that, while they may not have generated a huge amount of customers, did show some promising results by attracting useful leads. Those "runner up" strategies might produce paying customers at a slower rate too, so don't write them off prematurely.
I hope this has given you lots of ideas on how to grow your business quickly and effectively. While it is tempting to grow your business through generating new leads, much of the secret to rapid business growth lies within your already established customer base. Spend time nurturing and looking after your valuable customers and you will see your numbers grow, grow, grow!
To find out more about how I may be able to help your Norfolk business thrive then please don't hesitate to get in touch on 01603 559590 or email markwilliams@actioncoach.com – you can also get in touch through my contact form here. If you'd like to know a little more about my experience, expertise and accolades then click here.