Messaging Musk: How I Got Invited To Beta-Test Starlink
Leon Davies, the Sustainability Consultant
20th May 2021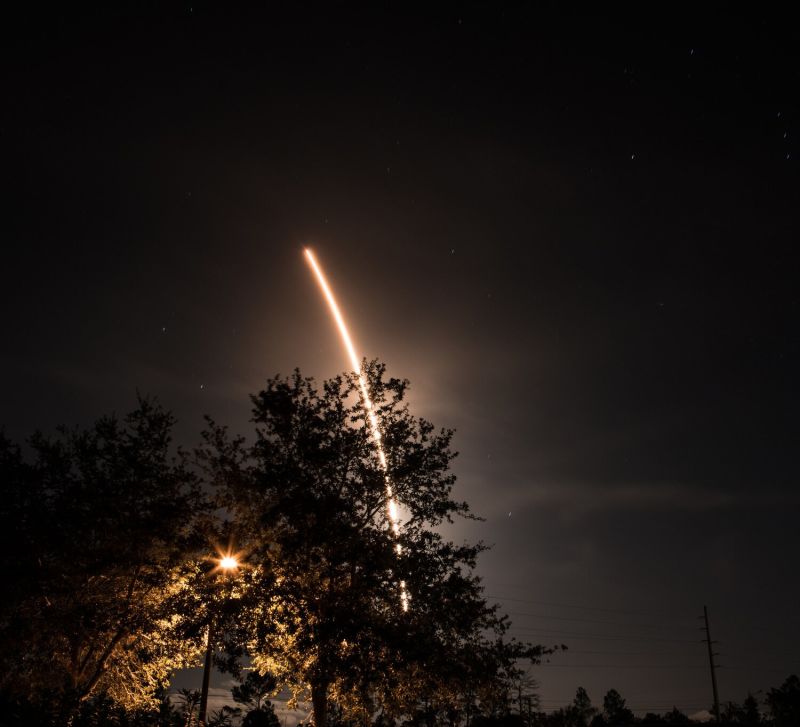 Clean-tech entrepreneur Elon Musk is a man who never fails to surprise. But I must admit to being knocked for six when I received a DM from him. I'd dropped him a cheeky Tweet to offer to beta-test Starlink, the new satellite internet technology that SpaceX is developing. Obviously, I thought I'd have more chance of taking a flight to the moon than hearing from him. That's why when Elon got back to me, I was more than a little gobsmacked.
Even after Elon had agreed to let me amongst the first 1% of people in Europe to beta-test Starlink, I didn't really believe it. But when, some weeks later, the complete kit – including a £4,500 satellite - was delivered to my front door, it became clear I wasn't dreaming. As a pioneer in electric vehicle technology, Elon has inspired me. It's thanks to trailblazers like him that clean-tech entrepreneurs like me have been able to launch our EV businesses. Now I was about to take part in the development of his latest innovation.
What is Starlink?
For the uninitiated, Starlink is SpaceX's satellite internet constellation, built to provide superfast global internet coverage. The business is aimed at selling high-speed internet access to anyone in the world, particularly those in rural areas where broadband connectivity is limited or non-existent. It works by deploying a network of orbital satellites that are 60 times closer to the earth than traditional satellites. In doing this, the company cuts the time it takes to send data from one point to the next. The term they use is 'lower latency' internet that offers high speeds and high performance. As the company grows and deploys more satellites, so the service becomes even better. So far, in two 2021 launches, SpaceX has sent 120 satellites up.
While I cannot claim that I live in a particularly rural area, Norfolk as a county is infamous for internet connectivity challenges. Too many people here don't have reliable internet, and this issue limits potential here in the county. However, Starlink can level the playing field and deliver the kind of internet coverage that Norfolk and other rural areas globally should have access to. I'm so excited about the opportunities it'll provide for innovators and business in the local area, as well as domestic internet users. The expected cost per month is likely to be £89.
Getting set up
The kit itself was simple to assemble. I was sent a small satellite which I set up to receive the signal and pass the bandwidth onto a router. First, I had to download the Starlink app, which gave me advice on where best to position my satellite with clear access to the sky. Once mounted on the tripod they sent me, I connected it with the cables to the router. During this beta testing period, I'm told to expect speeds varying from 50Mb/s to 150Mb/s. This speed should increase as more Starlink satellites are deployed.
If Elon Musk's current projections are correct, we could be looking at a global rollout for the Starlink system by 2022. It'll be a gamechanger, and it's thrilling to be part of helping them test and develop it further. I'm hoping to make some videos in the next few weeks to show how I'm getting on with my Starlink satellite and my thoughts on the kit. It's going to be fascinating to see how it goes.
Be inspired
I hope you'll be encouraged by this story to reach out to the people who inspire you. I never thought that Elon Musk would read my message, let alone respond and invite me to beta test Starlink, but it happened. If an ordinary person like me can get an opportunity like this, it should inspire you to be bold and speak up when you want to be part of something big. If you are willing to ask for something or put yourself forward, you never know what might happen. Why not take a chance?
You can view this article from Leon here