Where it all began
Leon Davies, Sustainable Consultant
18th Mar 2022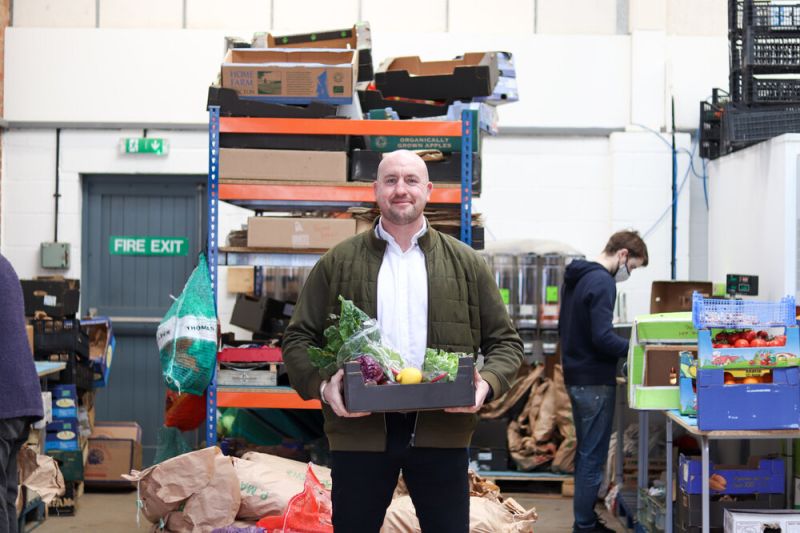 Thanks for stopping by to find out more about my green credentials and how I'm using them to empower others to make an impact on climate change. I'm a passionate advocate for sustainability, and I want to use my knowledge and drive to help as many businesses and individuals as possible.
Where it all began
I grew up in the Rhondda Valley in South Wales, surrounded by the majestic natural beauty of the Welsh landscape. When I left school, I joined the Royal Air Force and over the next 15 years I travelled the world and rose to the rank of Sergeant. During those years, I built a career as an Aeronautical Engineer and developed vital skills and leadership experience. They set me up for the next stage of my career, in an entirely different sector.
Working in renewable energy
I catapulted myself from the RAF to the oil, gas and renewables sector, bringing my skills to a range of projects on and offshore. Since 2012, I've worked on ventures in the UK, Norway and the Netherlands, discovering as much as possible about renewable energy and how to harness it. But it was in 2015 that I had a lightbulb moment that supercharged me into the sustainability sector.
Launching zero-carbon taxis
My lightbulb moment came during a routine stop at Amsterdam's Schiphol airport. At the time, around 300 electric taxis served the airport, the figure has now grown to over 700. I wanted to replicate this example of sustainability excellence in my home county of Norfolk, creating a fleet of zero carbon taxis. I'm proud to say, we made it happen.
In 2018, Zero Taxis became the first 100% electric fleet in Norfolk and, indeed, the UK. All the energy powering those vehicles came from renewables (i.e wind, solar, etc). During that time, we saved a staggering 1000 tonnes of C02 emissions, and gained accolades including a win at the Norwich and Norfolk ECO Awards in the small business category, and a finalist place at the Norfolk Business Awards in the 'Breaking Boundaries' category.
Moving to sustainability mentorship
In 2019, Zero Taxis saw huge growth and in January 2020, the business was acquired by ABC Taxis Norwich. It was exciting for me to see a Norfolk company invest heavily in an electric fleet, and I moved to the position of consultant for the company. ABC Taxis Norwich intend to make all 200 of their cars are electric by 2025, and I'm working with the driving team to make sure they reach that goal.
Launching a zero-carbon food delivery start up
COVID plunged the UK into lockdown in March 2020 and inspired a group of like minded individuals to launch a carbon-zero organic food box delivery service called Goodery. I was invited to bring my experience in zero-carbon transport and carbon off-setting to the project. It was vital that Goodery's fleet of delivery drivers were using EV vans and that the company offset their carbon footprint by planting trees.
Not only did Goodery achieve all those sustainability objectives, but the customer base grew to a healthy 300+ per week. Our customers wanted access to excellent organic produce and to know they were making an ethical choice. Through Goodery, we were able to provide both.
New consulting opportunities
For me, 2021 is all about finding new opportunities and I'm excited about the green impact I can help facilitate. I've started advising Norfolk sustainable start-ups, including the Norwich Urban Collective, a zero-emission takeaway food delivery service.
I've also been advising clients to start using the excellent Ecologi, where via a small subscription you and your business can off-set much of your carbon footprint by planting trees. This is one great example of how I can help you work towards making your business climate positive, using initiatives like Ecologi to make a massive impact. Imagine the progress we can make when I share everything that I've learned with you.
Let's make change happen
As you can see, sustainability isn't just work for me, it's a vocation. Our futures and our lives depend on us going green as quickly as possible, and that means collective action. I'm more than happy to speak to anyone who wants to reduce their carbon footprint and become more sustainable. It's something we need to learn and to teach our children.
Prioritise sustainability in your business and your life today and we can build a better future.
I want to leave the planet a better place than I found it, and it's a great feeling when I help others do the same thing.
This original article was shared with permission and can be viewed here