How to raise your prices without losing customers
NatWest Business Builder: Revenue Streams
23rd Mar 2021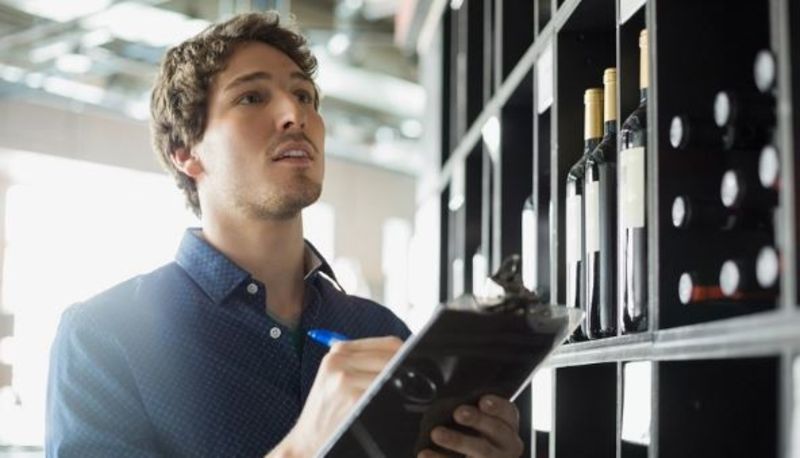 Most young businesses will want or need to raise their prices at some point, but what's the best way to go about it?
If you're selling the same thing to the same clients at the same price for two years in a row, you're not growing your business. In fact, says business development strategist Charlie Whyman, you could actually be shrinking your business.
Among the most compelling reasons for hiking up your prices is rising costs – if you suddenly have to dig deeper to provide your product or service, it might seem logical that your customers should help bear the brunt of that.
But there's more to raising prices than just making sure your bottom line doesn't diminish – sometimes you may wish to push them up because you feel what you offer is worth it. Maybe perception of your brand has improved, or you're offering a better service than you used to. In many industries, Whyman says, we're moving towards value-driven pricing.
More of which in a moment, but for a straightforward retail business, what's the best way to put up prices without making customers flee to your nearest competitor?
The answer, says Niamh Barker, founder and MD of the Travelwrap Company – whose luxurious cashmere wraps have been warming shoulders since 2007 – is to first ensure customers understand and appreciate why, exactly, your brand and its products are special.
Because it's worth it
"Our classic collection has had a price increase of around 13% over the last three to four years," says Barker, "and I was certainly apprehensive that increasing prices could impact sales. We don't take increases lightly, but at the end of the day we need to ensure we can cover the cost of production and raw materials as well as staff and so on."
"Be transparent about why you're increasing costs. What has led to the increase? Always honour existing agreements and possibly offer a 'staggered' introduction to new prices to sweeten things"
Sean Mallon, CEO and founder, Bizdaq
Much is made on the company's website and in promotional material of the fact that Travelwrap's products are created in the UK, are high quality and can't be bought elsewhere. This, in part, has resulted in customers accepting what has amounted to some fairly modest price rises. In fact, sales have increased by about 50% – proof, perhaps, that many customers understand small rises in price are inevitable, and that many will readily accept them if they like the product.
How to raise prices
Andrew Firth, CEO and founder of Leeds-based digital agency Ascensor, suggests waiting until after the January sales. "It means you get to 'give' a bit before making the change," he explains.
Frances Day, marketing expert and founder of business coaching organisation In The Company of Leaders, suggests adding lots of extra value. "This is the secret to successfully raising your price. The price becomes almost irrelevant when the client is delighted with the outcome."
Meanwhile, Sean Mallon, CEO and founder of business-selling platform Bizdaq, argues the case for clarity. "Be transparent about why you're increasing costs," he says. "What has led to the increase? Always honour existing agreements and possibly offer a 'staggered' introduction to new prices to sweeten things."
Other tactics include adding little extras to soften the deal, and – a little left field – keeping the same price but reducing the size or scope of the product or service you offer.
Ultimately, says Whyman, there's a market for what you're selling whatever the price – so long as it's packaged and targeted correctly. "Think of personal trainers," she says. "They mostly offer the same sort of service, and if you're offering your skills to the average gym-goer, then about £30 an hour is probably the most you can charge. But if you're targeting high-profile footballers or busy CEOs, the sky's the limit."
Know your product, believe in your brand, and have confidence in your pricing. "You do need to increase what you're charging your customers from time to time, and, yes, you will lose some of them," says Whyman. "But I think that's OK, especially if you're able to tell the ones that stay with you exactly why you're doing it and can explain the value they're getting out of what you offer."
The price is right
Erica Wolfe-Murray, business coach, author, and founder of creative agency Lola Media, shares her tips on how to get your pricing right.
1. Know the cost of opening your doors each morning
It's vital to know how much your overheads cost you each day. This is the very minimum your business needs to recover every single day to ensure you stay afloat, and your pricing needs to reflect this.
2. Understand how to set your pricing
The price of every item or service you sell must cover the cost of its raw materials, your time producing it, a proportion of your overheads, plus a margin of profit for your business.
3. Offer a range of prices
If you sell a range of products or services, ensure you have a pricing range, from cheaper through to more expensive. When offered a choice, most customers will generally select the mid-priced item, perceiving better value than the highest or lowest.
Further Reading
We have a thriving and diverse community of thousands of entrepreneurs from multiple sectors, backgrounds and skill sets helping you to connect with the right people at the right time. No matter whether you're looking to upskill, get feedback, engage with new people or simply observe, there's something for everyone.
'Want to learn more? Register for NatWest Business Builder to view all of their business development tools. Click HERE'