Management strategies: perfecting your 60-second elevator pitch
NatWest Business Builder: Value Proposition
26th Apr 2021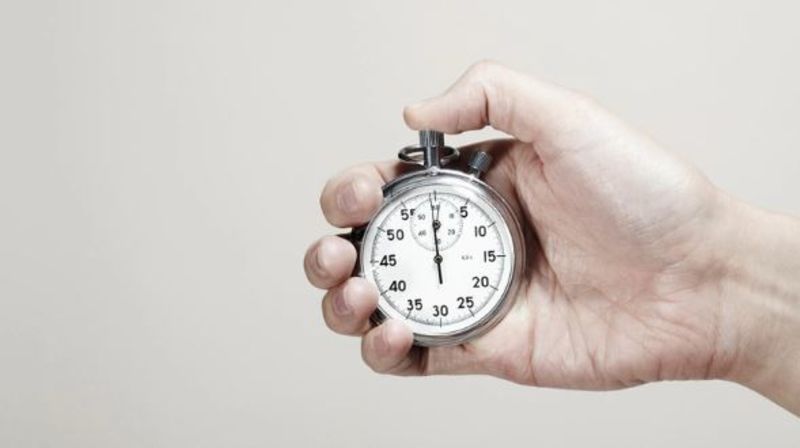 A chance meeting at a networking event, conference or, yes, even in a lift, could turn out to be with the investor, partner or customer who propels your business into the big time. We look at why – and how – you should develop a winning elevator pitch.
The 'elevator pitch' is a one- to two-minute summary of who you are, what you do and why you do it. It's a vitally important business tool, crucial to taking on new clients and partnership ventures. We spoke to three experts for their advice on how to make that time matter.
What makes a good elevator pitch?
"The first thing you come to realise is how often you simply can't understand what somebody does," says Sheraz Malik, director of the Yorkshire Enterprise Network. Malik has been the recipient of a diverse range of pitches across a wide variety of sectors, and suggests that younger entrepreneurs in particular need to hone their offering.
"They almost seem to feel there's a necessity to create an illusion around what they do," he says. "It's like they believe that ambiguity, in some way, creates more interest. An elevator pitch is an explanation of your value proposition as a business. It's important to have a clear definition in order to be able to network and promote your offering with clarity."
Malik suggests that a pitch delivered to a chance encounter should be more akin to an extended job title. "It's not your mission, or even your story; it's what you actually do and your USP. It's so easy to send out a convoluted message when the opportunity of a prospect presents itself. You can find yourself responding to that impulse to pour out a mass of information with the hope of demonstrating absolutely all of your abilities. The general environment surrounding an elevator pitch demands a more subtle approach. You need to give the recipient a chance to absorb and process what you're telling them."
Body talk
Connie Galle, an executive recruiter and trainer who has worked with SMEs, corporates and academic institutions in Europe, the US and Latin America, agrees. "Psychologically, there's a maximum of three pieces of information that people will take away from a chance conversation," she explains. "In order to make sure the person you're speaking to takes away the information you want them to retain, you need to spend a lot of time reflecting on what you want those messages to be."
And, says Galle, body language is equally important in ensuring the messages and the person who delivered them are retained in a positive light.
"There are two levels of communication when you're speaking to someone: a verbal level and a non-verbal level," she says. "Corporal language is so important, because it insinuates whether you're likeable and self-confident; you need a solid stance and open body language."
Adapt your approach
There can be a very fine line between confidence and arrogance, and likeability is subjective. When addressing a stranger in what could be an informal setting, it's important to ensure you don't alienate them by acting in a way that they may find inappropriate.
The key to this, says Mario Schäfer, a portfolio manager for Sanofi in Germany, is adapting your style to observe the idiosyncrasies of your enquirer's culture.
Schäfer mentors start-ups and teaches new venture creation in his role as associate professor at ESADE Business School. He is also MD of the European arm of Canadian global tech start-up Prevtec and has delivered and received many spontaneous pitches around the world.
"It's important to have a clear definition in order to be able to network and promote your offering with clarity"
Sheraz Malik, director, Yorkshire Enterprise Network
"It's really important to know who you have in front of you and adapt what you say and how you say it in accordance with their cultural background," he says. "In the US, the culture is much more business direct: they don't care that much about the emotional element. In Latin culture and southern Europe, they place a lot more importance on the emotional aspect of what you say and do."
The nature of an elevator pitch means that you are unlikely to know too much, if anything, about who you're speaking to, so it's essential to listen carefully to what they say before you attempt to explain your business offering.
Says Schäfer: "One of the basic rules of business is always let others talk first so you can adapt your approach according to who you're speaking to."
Sheraz Malik agrees. "While the proposition needs to be well defined, you do need to gauge what ancillary information you present, and your approach will naturally be affected by who you are speaking to. A question I always ask myself is: 'If I were in the other person's shoes, what would I want to know about my business?' It's always easy to head off on a personal mission when delivering a message – but you must always have objectives. Every single conversation or pitch can have value if you let it."
How to pitch a business idea: top tips
1. Be clear and concise
Your pitch should include a defined overview of your value proposition and USP. Focus on the three main messages you want your enquirer to take away from the conversation and don't be tempted to give as much information as possible in the hope that they'll remember it – they won't.
2. Ask first, talk later
Ask as many questions as are appropriate or you have time for to discover who you're speaking to. Do some homework on the business styles of other cultures so you can react accordingly, and have three or four questions in mind to ask that will help you to draw out key information.
3. Be prepared
Be ready for questions they might have and have answers prepared. You're unlikely to have any written material with you, so make sure you're prepared mentally and have memorised essential facts and figures.
4. Refine over time
You know your business inside out, but they don't. Listen very carefully to what people are asking you and use the feedback to develop your pitch.
Click here to download the NatWest Pitch app
Further Reading
The basics of cash-flow forecasting
The six characteristics of successful entrepreneurs
Five ways to build customer loyalty
We have a thriving and diverse community of thousands of entrepreneurs from multiple sectors, backgrounds and skill sets helping you to connect with the right people at the right time. No matter whether you're looking to upskill, get feedback, engage with new people or simply observe, there's something for everyone.
'Want to learn more? Register for NatWest Business Builder to view all of their business development tools. Click HERE'