Are you looking for a new job in 2021?
Support from an expert recruitment consultant could really improve your chance of finding a great role, especially when so many people are looking for a new job.
23rd Apr 2021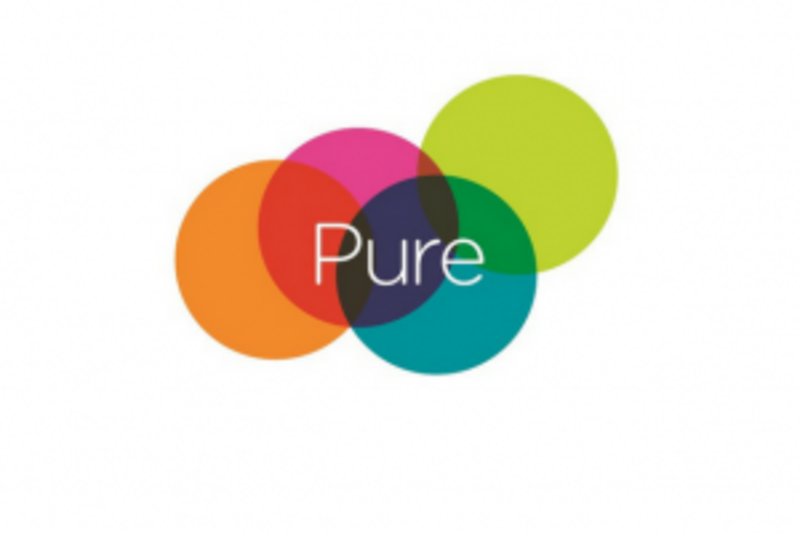 Support from an expert recruitment consultant could really improve your chance of finding a great role, especially when so many people are looking for a new job. So what should you look for in a good consultant and how can they really make a difference?
Based on our own candidate feedback, here are the top five priorities people were looking for when they approached us for help in finding their next career step.
QUALITY OF ROLES
Every year, over a thousand of our region's businesses trust us to help them find the right people. This means we have a host of quality roles at all levels within our specialisms of Accountancy, Human Resources, Technology, Marketing & Digital and Professional Office. This includes being able to put candidates forward for roles they may not otherwise have heard about, but which we are aware of because of the long term relationships we have built with local employers. Our approach is also firmly focussed on quality over quantity. We don't just send out candidate CVs to as many places as possible. We take the time to understand the needs of both our clients and our candidates so that we can match personalities, values and cultural fit as well as skills, attributes and experience. We never put anyone forward for a role we don't genuinely think they are suitable for.
"3 months into my 6 month FTC and this week I got offered the permanent role. To say I am pleased is an understatement. Thank you Mark Wishart for helping me find my new home!"
FRIENDLINESS AND PROFESSIONALISM
Putting yourself 'out there' and job hunting can be daunting. Having the support of a friendly consultant gives you extra confidence as well as the benefit of their professional expertise. Our consultants are all experts in their different disciplines and have extensive experience of recruiting in their industry field. They are well placed to understand the type of role you are looking for and to act as your ambassador when promoting your skills and experience to potential employers.
"After losing my job in October due to COVID, I am extremely pleased to say that I have secured a job for January! To say I'm elated is an understatement and it is all thanks to Rachel Thorogood at Pure! Not once, but twice Rachel has been there to save my bacon! Please, if you are in need of a new job in Accounting give her a message! Cannot wait to start my hopefully, lifelong career in January 2021!"
INFORMATION AND BRIEFING BEFORE AND AFTER INTERVIEWS
Our expert consultants are on hand to support you at every stage of the recruitment process. While you may be updating your CV for the first time in years or going for your first interview in a long while, this is what our consultants are supporting people with every day. They have plenty of experience to draw upon when advising on how you can really stand out to potential employers. They will make sure you have all the information you need, give you top tips and bolster your confidence where needed.
"From the offset, Miranda has been nothing but supportive and encouraging, sharing her advice and expertise with me. Miranda even went above and beyond to help tailor the position to suit me and my needs. Miranda has always been on hand to answer any queries or concerns and when needed, negotiating terms of the placement, she would be in contact every day and often multiple times a day to get things sorted. I have been nothing short of amazed by the service offered by Pure and would like to pass on my thanks to particularly Miranda, Lewis and Kelly. "
KNOWLEDGE OF THE LOCAL MARKET
One of the key benefits of working with a recruitment consultant is their insight into the local job market. Our consultants invest time in becoming experts in their specialism, as well as the local area, and really have the knowledge needed to help you find the right role for you. Our specialist sector knowledge is one of the main reasons candidates and clients alike choose to work with us.
"I have known Becky for many years as both a candidate and a client. From the candidate's perspective, I could not have wished for a better recruiter. She is truly outstanding. Becky goes above and beyond to really understand the candidate's needs to ensure that the role she is placing them in is the right fit. So therefore when I have been the client and having candidates placed within my team I know that Becky would only put forward those that she truly believes would fit the organisation's requirement in terms of experience but also the existing team dynamic. In a world of recruitment, especially in these current times, it is so refreshing to be able to know that Becky's moral compass still plays such an integral part in the relationships she has with her clients and candidates."
POST RECRUITMENT COMMUNICATION
Our consultants don't just walk away once they have placed someone in a new role. We stay on hand to support you through the first 100 days in your new job and to help you transition into your new position and company.
"All the consultants were very helpful and supportive, both during the recruitment process and after I got the job. I really appreciated the 'settling into your new job' advice document."
We are proud to say that our feedback showed that 98% of our candidates rated us as good or excellent in 2021 and 100% would use us again. For more information about how we could help you with your job search in 2021, and for details of the jobs we are currently recruiting for, contact our consultants today.
We think you may also find this interesting: Improve trust within your team