How can company values help people be their best selves at work?
Self-Improvement in the workplace
Pure Recruitment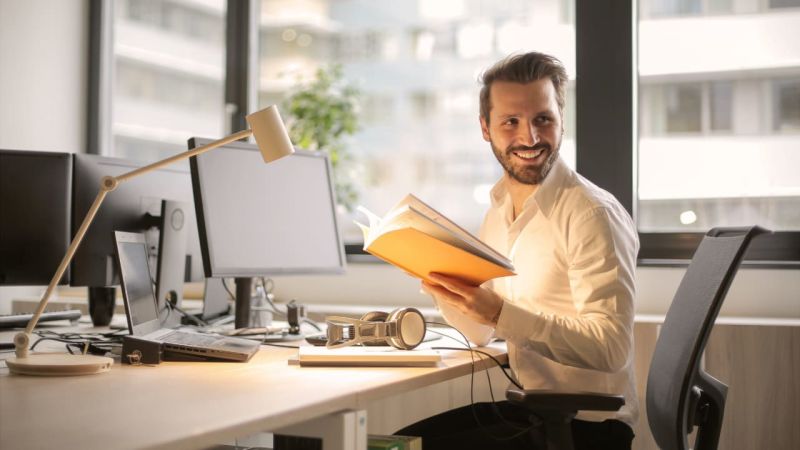 An organisation's company values can play a significant role in creating a workplace culture which enables employees to bring their best selves to work and therefore be more engaged, motivated and productive.
Using her own experience as a co-founder of Pure, a values-led organisation, Chief Operating Officer Gill Buchanan has shared some of her top tips on embedding values into a business and the reasons why this makes a positive difference.
Gill said: "In our day-to-day work as professional recruitment specialists for the eastern region, we are increasingly seeing just how much importance candidates place on finding an organisation which genuinely cares and which has a set of values they can really relate to. Companies with clearly communicated values are often the most successful when it comes to competing for top talent and having high levels of employee engagement.
Supporting vision and purpose
A company's vision and purpose can be used as the inspiration and guidance to set company values. This will help to ensure that they are authentic and can successfully form the basis for the organisation's culture. For example, when we established Pure, our vision was to create a company which was different to others within the recruitment industry. We wanted our business to focus on developing long-term client and candidate relationships rather than being driven by numbers and KPIs. Having a clear idea of what we wanted to achieve helped us to choose our values. We wanted them to represent everything we believed was important about the way we wanted to work and achieve success. Our six values are: Pure Quality, Pure Teamwork, Pure Supports, Pure Delivers, Pure Rewards and Pure Innovates.
Bringing people together
Employees who feel a sense of belonging are far more likely to be engaged and motivated to go the extra mile for themselves, their colleagues and the business as a whole. Shared values can bring people together whatever their background, interest, age or level of expertise. They enable businesses to celebrate and encourage diversity while still uniting people in day to day behaviours, standards and attitudes. We recognise that our business is a people business. We want to bring our people together and look after them as they are our ambassadors and the ones engaging with our candidates and clients. Our values have helped us to create a culture where great work is rewarded, teamwork is celebrated and everyone is supported to deliver high quality.
Company culture foundations
People spend a lot of time at work, so it is understandable that they will want to be in an environment which is a positive place to be. An organisation's values can help to achieve this as they set the foundations for a company's culture and the attitudes and behaviours to develop and maintain it. For example, we have a people-first culture and our Pure Supports company value helps us to achieve this. As well as supporting each other, and our candidates and clients, we want our employees to have the support they need to do their job well. It helps us to shape everything from the equipment and training we provide to the initiatives we put in place to support the mental and physical wellbeing of our team.
Embedding values into day to day business
For company values to make a real difference they need to be brought to life and embedded in day-to-day working practices. This means more than just displaying them as part of the office branding, although that is still a very positive thing to do! They also need to become foundational to the business and genuinely underpin everything. Values can be embedded by making them a part of every aspect of your business from recruitment and onboarding through to referencing them in staff reviews, reward and recognition schemes and L&D plans. They also need to be reinforced and authentically displayed by the leadership team to ensure they flow from the top down.
As part of the leadership team at Pure, our values have given us the basis of establishing a consistency of how we want to do things. Because we all really believe in the values, we can live them while still being our true selves, we don't have to robotically try and demonstrate them. They have also become a key part of the language we use when talking about our business, from updating our teams internally through to our external communications.
We believe that being able to share our values with our clients and candidates helps to give them a real understanding of what it is like to work with us. The same goes for potential new recruits. Our values help us to explain more about how we have created a culture which differentiates us from other recruitment firms. To help share this with prospective employees, and new recruits, we have put together a Pure book to explain more about our company in a fun, easy and tangible way. After a few months of being part of our team, we also ask new employees to deliver a presentation which includes sharing examples of when they have seen our values being demonstrated day to day. This really helps people to understand why they are so important to us and how they benefit everybody."
We think you may also find this interesting: Tackling Diversity in The Workplace; Interview with Sue Liburd MBE, adn Andy Nicol